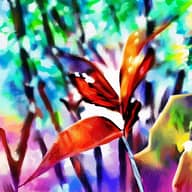 Implementing behavioral innovations in a classroom can significantly enhance the learning experience for students and create a more inclusive and effective learning environment. Here are some of the best behavioral innovations for a classroom:
Positive reinforcement: Recognize and reward students for their achievements, effort, and good behavior. This can be done through verbal praise, stickers, or certificates, and helps to encourage a positive classroom atmosphere.
Collaborative learning: Encourage group work and cooperative learning activities that foster collaboration, communication, and problem-solving skills. This can help students learn from one another, create a sense of community, and promote empathy and understanding.
Clear expectations and routines: Establish clear expectations and routines for behavior and participation. Ensure that students understand the consequences of not meeting these expectations and support those who struggle to meet them.
Growth mindset: Teach students about a growth mindset, encouraging them to view challenges as opportunities for growth rather than obstacles. This can help to build resilience, perseverance, and a positive attitude towards learning.
Social-emotional learning (SEL): Integrate SEL into the curriculum to help students develop self-awareness, self-management, social awareness, relationship skills, and responsible decision-making. This can create a more empathetic and inclusive classroom environment.
Differentiated instruction: Tailor teaching methods and materials to meet each student's individual needs, interests, and abilities. This can help maintain engagement and ensure all students can access the curriculum.
Restorative practices: Implement therapeutic procedures, such as peer mediation or restorative circles, to address conflicts and behavioral issues. This approach emphasizes repairing harm and rebuilding relationships rather than focusing solely on punishment.
Student-centered learning: Encourage students to take ownership of their learning by setting personal goals, self-assessing, and reflecting on their progress. This can help to develop critical thinking, metacognition, and intrinsic motivation.
Classroom management techniques: Utilize effective classroom management techniques, such as visual cues, proximity, and clear, concise instructions. This can help to maintain a calm, orderly learning environment.
Mindfulness practices: Integrate mindfulness activities, such as deep breathing, visualization, or meditation, into the daily routine to help students develop self-regulation skills and manage stress and anxiety.
Remember that each classroom is unique, and it's important to adapt these behavioral innovations to the specific needs of your students and school community.
Related Posts