Delving into Emotional Disturbance
Emotional disturbance is an umbrella term that covers a diverse range of mental health issues. These can impact not only a person's emotional health but also their ability to function day-to-day. The manifestations vary greatly; some grapple with anxiety, while others battle depression or uncontrollable anger. Struggles with stress management are also common. But, it's not only an internal struggle; emotional disturbance can significantly alter an individual's ability to communicate and behave appropriately in social situations.
A Closer Look: Anxiety's Impact on Students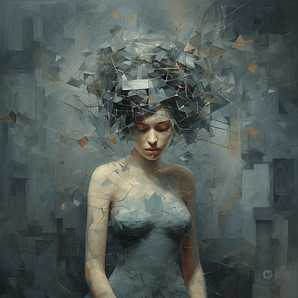 Let's take the example of Max, a bright 10-year-old boy diagnosed with an emotional disturbance. He constantly struggles with intense anxiety, which overpowers his daily school life. Class presentations are a nightmare for Max, his heart pounds, his hands shake, and he's always fearing that he'll be laughed at. His anxiety is like a barrier between him and his academic potential.
Depression: A Shadow Over Academic Life
Consider another student, Sarah, a high school junior. She suffers from depression, a facet of her diagnosed emotional disturbance. Waking up each day feels like a mammoth task for Sarah. Her grades are slipping as she's unable to concentrate or find any motivation for academic studies. The joy she once saw in art class or hanging out with friends is fading. In Sarah's case, emotional disturbance presents as a constant sadness and loss of interest, hindering her ability to thrive in school.
Anger: The Unseen Hurdle
Let's talk about Alex, a second grader known by his teachers for his sudden anger outbursts. These outbursts, part of his emotional disturbance, cause a ripple effect in the classroom. Alex struggles to form friendships as his peers are often taken aback by his unpredictable anger. This leads to Alex feeling isolated, and his academics suffer as his classroom behavior becomes the focal point, overshadowing his learning needs.
Stress Management: The Seldom-Recognized Struggle
Stress management, a less recognized but equally crucial component of emotional disturbance, significantly affects students' school experiences. Let's think about Mia, an 8th-grade student. She becomes excessively stressed over tests and deadlines, affecting her health and leading to frequent migraines and stomach aches. This perpetual stress interferes with Mia's cognitive abilities, making her learning journey significantly harder.
Emotional Disturbance: The Bigger Picture
Emotional disturbance is a label and a spectrum of struggles that thousands of children like Max, Sarah, Alex, and Mia's face. Anxiety, depression, anger, and poor stress management each present unique challenges that affect the student's academic success and overall well-being. By understanding and addressing these struggles, we can ensure that every student has the support they need to succeed.
Navigating the Effect on Youth
Transitioning to the realm of children and adolescents, we often see the diagnosis of emotional disturbance arising when emotional or behavioral issues disrupt their social and academic functioning. Regrettably, these young minds encounter big roadblocks on their learning journey due to this condition. The ability to understand and relate with peers, once natural for them, becomes an uphill task.
Such difficulties don't stop at the school gates but rather ripple into various aspects of their lives. Academic challenges start piling up, leading to a distressing drop in grades. Social isolation sets in as they grapple with maintaining friendships, and the family sphere isn't immune either, bearing the strain of these issues. Through understanding and addressing these hurdles, we can help guide these young individuals on their path, ensuring they don't navigate this tough terrain alone.
Educational Hurdles for Students with Emotional Disturbance
Within the school environment, students with emotional disturbance face various challenges. According to a report by Spedtex, one of the main obstacles these students often encounter is an unexplained inability to learn. This learning hurdle isn't tied to intellectual, sensory, or health factors, making it even more puzzling (Spedtex, n.d.).
Further complicating matters, these students may need help establishing or maintaining satisfying interpersonal relationships. This isn't just limited to their peers but extends to their interactions with teachers. Research published in the Journal of Emotional and Behavioral Disorders points to the significant impact of such struggles on the overall school experience (Sutherland & Singh, 2004).
Behavioral or emotional responses that may seem out of place under normal circumstances become commonplace, causing further disruption. For instance, a child may exhibit a pervasive mood of unhappiness or depression, not in response to a specific incident but as a continuous state. This correlates with findings from the National Institute of Mental Health, highlighting the high incidence of depression in children with emotional disturbances (NIMH, 2019).
Moreover, some students may develop physical symptoms or fears directly associated with personal or school issues. In a study published in School Psychology Quarterly, researchers found that students with emotional disturbances often have higher rates of school-related fears (Kearney, 2008).
In essence, the educational journey for students grappling with emotional disturbance is fraught with unique challenges. But armed with knowledge and understanding, educators, parents, and caregivers can help mitigate these obstacles, fostering a more inclusive and supportive learning environment.
Navigating the Treatment Pathway
Embarking on the treatment path for emotional disturbance usually requires a well-rounded approach involving a blend of therapy, medication, and lifestyle alterations. Medicine, in particular, offers a crucial outlet for individuals. Within the supportive confines of therapeutic sessions, they can acquire critical coping skills, better manage their emotions, and enhance their social interactions. In a meta-analysis published in the Journal of Clinical Child & Adolescent Psychology, cognitive behavioral therapy (CBT) was particularly effective for children and adolescents struggling with emotional disturbances (Weisz et al., 2017).
In addition to therapy, medication can be a valuable tool in this battle. Various pharmaceuticals, administered under professional guidance, may alleviate symptoms associated with anxiety or depression. Studies have highlighted the efficacy of selective serotonin reuptake inhibitors (SSRIs) and other classes of drugs in managing these symptoms (NIMH, 2020).
Of course, treatment doesn't stop at therapy and medication. Crucial lifestyle changes can significantly aid the management of emotional disturbances. Simple measures, like adopting effective stress management strategies, ramping up physical activity, or ensuring a good night's sleep, can lead to considerable improvements. Research in the Journal of Affective Disorders has underscored the profound impact of such lifestyle changes, alongside medical treatment, on mental health outcomes (Lopresti et al., 2013).
Treating emotional disturbance is like piecing together a jigsaw puzzle, with each piece – therapy, medication, and lifestyle changes – playing its crucial role. With these in place, individuals can make meaningful strides towards better managing their emotional disturbance.
Resources they may help
References:
Kearney, C. A. (2008). School absenteeism and school refusal behavior in youth: A contemporary review. School Psychology Quarterly, 23(1), 39-53.
NIMH. (2019). Child and Adolescent Mental Health. National Institute of Mental Health.
Spedtex. (n.d.). Emotional Disturbance. Special Education Information Center.
Sutherland, K. S., & Singh, N. N. (2004). Learned helplessness and students with emotional or behavioral disorders: Deprivation in the classroom. Behavioral Disorders, 29(2), 169-181.
Lopresti, A. L., Hood, S. D., & Drummond, P. D. (2013). A review of lifestyle factors that contribute to important pathways associated with major depression: Diet, sleep and exercise. Journal of Affective Disorders, 148(1), 12-27.
NIMH. (2020). Mental Health Medications. National Institute of Mental Health.
Weisz, J. R., Kuppens, S., Ng, M. Y., Eckshtain, D., Ugueto, A. M., Vaughn-Coaxum, R., . . . Fordwood, S. R. (2017). What Five Decades of Research Tells Us About the Effects of Youth Psychological Therapy: A Multilevel Meta-Analysis and Implications for Science and Practice. American Psychologist, 72(2), 79-117.
Related Posts
In recent years, there has been a growing emphasis on...