Agenda for IEP Meeting
Are you scrambling to prepare for your next IEP meeting? It can seem like a daunting task, but have no fear! Planning an effective meeting is all about having the right conversation topics and agenda items. In this blog post, we'll cover everything you need to know regarding creating a clear and concise IEP agenda to ensure the best results from each meeting. So fasten your seatbelts and get ready because we'll ensure nothing gets overlooked during your Child's evaluation process!
Welcome and Introductions – Make sure everyone is comfortable, share names and roles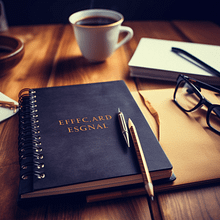 Ahoy there, fellow explorers! I hope this message finds you well and ready for some exciting adventures. Before we set sail, we should get to know one another better. My name is Phillip, and I'll be your trusty guide on this journey.
But enough about me, what about you all? Let's go around and share our names and roles. Don't be shy now; this isn't a test. Plus, who knows, we might discover some hidden talents on this voyage that we can all benefit from. So grab a drink, get comfortable, and kick off this adventure with a bang!
This is when you will hear the names of all present and their role in your child's education.
Notice of Procedural Safeguards
Parents have the right to be actively involved in the special education journey. This is outlined in the "Parents' Rights" document, which you should have received if you signed an Assessment Plan. Every year, your Parents' Rights are presented again to ensure you and your parents know them. Now is a great time to ask questions or clarify any confusion about the Parents' Rights document. If you have more questions later, do not hesitate to contact your child's Case Manager for help.
Statement of Norms and Confidentiality
An example might be:
To facilitate a collaborative environment, participants will courteously conduct themselves. This expectation must be followed to work together to develop an appropriate educational plan for __ (student's name).
All information concerning this student with disabilities is confidential and may not be discussed with anyone except those with a legitimate educational interest in the student. Any information discussed during this ARD meeting will be kept confidential in accordance with state and federal law.
Review Agenda and Objectives – Discuss the purpose of the meeting, and review any changes since the last meeting.
We must take a moment to discuss the purpose of this gathering and review any changes since our last meeting. We want to ensure we're all on the same page and progressing toward our objectives. So, let's buckle up and prepare to conquer this meeting like a boss!
Areas to Cover – Go over each area of the IEP in detail – including present levels of performance, goals & objectives, special education services & related services, and accommodations
Ah, the IEP – the educational plan that can strike fear into the hearts of parents and teachers alike. But fear not, my dear friends! With a little wit and wisdom, we can tackle this beast together.
Let's start by covering each area of the IEP in detail, shall we? First up, present levels of performance. This is where we understand the student's academic, social, and emotional well-being. But we won't stop there – next, we'll dive into goals and objectives because we're just meandering aimlessly without those.
Finally, we'll closely examine special education and related services because no student should be left behind in these crucial areas.
Progress Reports & Evaluations – Discuss any progress made since the last meeting, review existing evaluations
Let's not forget about those sneaky evaluations lurking in the background. How have we measured up to our standards? Have we been meeting or exceeding them? Or maybe we've found new areas to improve upon. Whatever the case may be, let's shake off that evaluation anxiety and face them head-on. Progress awaits us, my friends!
Describe the least restrictive environment.
The least restrictive environment is where students can learn and express themselves without being limited by rules or regulations. It is an environment where teaching is adapted to the individual needs of each student, allowing them to learn in their way without feeling restricted.
In the least restrictive environment, teachers work with students to create attainable learning goals while still challenging enough to help students grow. Student voices are respected and encouraged as they are allowed to express their opinions and ideas freely. Moreover, teachers strive towards creating an accepting and diverse atmosphere where everyone is comfortable and accepted regardless of their background or beliefs.
Planning for Transitioning Students to Postsecondary Programs – Discuss plans for transitioning students into a post-secondary program or job training.
Are your students ready to take on the world after high school? Transitioning into a postsecondary program can be both challenging and exciting, but with the right plan in place, it can lead to endless opportunities.
Transitioning into the real world can be a breeze, from exploring different career options to getting the necessary job training.
So, what's the key to a successful transition? Plenty of support! By providing students with the resources they need, such as career counseling services and job readiness workshops, you can help to ensure they are prepared to take on whatever comes their way. With a little bit of planning and enthusiasm, your students will surely thrive in their postsecondary adventures!
Prior Written Notice
This is where we can discuss and document what things were agreed upon and those that weren't. This is something everyone should be involved in. The prior written notice should involve several questions that should be discussed.
Next, discuss if ESY is needed.
ESY is an acronym for Extended School Year, which is a program that provides students with additional educational services during the summer break. This program aims to help students maintain their academic skills and keep up with the curriculum. It often includes specialized instruction for individuals who may have difficulty keeping up in a traditional classroom setting. ESY also commonly includes activities that provide opportunities for socialization and outdoor recreation.
Is Transportation Needed
We need to figure out if transportation is needed. If so, be sure to document it in the ARD and deliberations. Once it is decided that transportation is needed fill out the necessary forms to ensure that ride shows up.
Three assurances should be read at this time.
The ARD committee assures that removal of students with disabilities from the regular educational environment occurs only if the nature or severity of the disability is such that education in regular classes with the use of supplementary aids and services cannot be achieved satisfactorily.
The ARD committee assures that each student with a disability participates in nonacademic and extracurricular services and activities, including meals, and recess periods, with nondisabled students to the maximum extent appropriate to the needs of the student.
The ARD committee assures that to the maximum extent appropriate, students with disabilities, including students in public or private institutions or other care facilities, are educated with students who are nondisabled.
Wrap-Up & Closing Remarks – Final questions from parents or students should be addressed; summarize key points from the meeting
Well, folks, we're almost at the end of our little chat here. Before we bid adieu, let's get those final questions out of the way. Please don't be shy now; I promise I won't bite…much. Once we've wrapped up the inquiries, let me summarize the important bits we covered today. This would be the time to go over the delibations.
From what we've discussed, it's clear that we should all be using our time wisely and focusing on the tasks at hand. Remember to stay organized, motivated, and on top of things. And with that, I'd like to thank all our attendees for joining us today. It's been a real hootenanny!
All in all, the IEP meeting is a great opportunity for all stakeholders to come together and create a comprehensive plan for the student's optimal success. This process typically has many components that need to be discussed thoroughly, but it is absolutely worth it for the student's educational outcomes. It's a chance for parents, educators, and students to collaborate and set expectations for progress throughout the year and beyond. With a little teamwork, anyone can easily navigate through the agenda items discussed today. Ultimately, engaging in meaningful dialogue is essential in providing an equal education and a well-rounded and inspiring one.
Related Posts