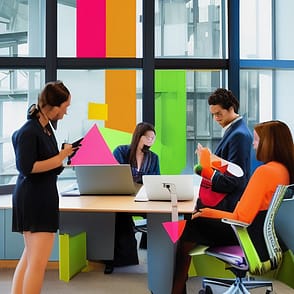 Collaboration and teamwork among special education professionals, general educators, and families are crucial for creating successful learning environments.
When these parties work together, they can develop and implement effective strategies to enhance the learning experience for students.
We discuss the importance of collaboration among these key players and offer tips for effective communication and teamwork in order to create successful learning environments.
The Importance of Collaboration
Inclusive education: Collaboration ensures that students with special needs receive the necessary support to participate in general education classrooms alongside their peers. This promotes social interaction, empathy, and understanding among all students.
Individualized support: When educators and families collaborate, they can develop individualized education plans (IEPs) tailored to each student's unique needs, strengths, and interests.
Resource sharing: Collaborative relationships enable professionals and families to share valuable resources, expertise, and ideas to better support the students.
Improved outcomes: Research has shown that students with disabilities benefit from collaborative efforts, resulting in higher academic achievement, increased social skills, and better post-school outcomes.
Tips for Effective Communication and Teamwork
Establish clear roles and responsibilities: Ensure that each team member understands their role in the collaboration process. This helps to prevent confusion and ensures that everyone's expertise is utilized effectively.
Develop a shared vision: Work together to establish common goals and expectations for the student's educational experience. This creates a strong foundation for decision-making and problem-solving.
Communicate regularly: Maintain open lines of communication among all parties. This can include scheduled meetings, email updates, and informal conversations. Regular communication helps to address any concerns or issues that may arise and promotes a strong support network for the student.
Listen actively: Practice active listening by giving each person the opportunity to share their thoughts, concerns, and ideas. Acknowledge their input and validate their feelings to create a sense of trust and respect.
Be open to feedback: Encourage all team members to provide constructive feedback and be open to receiving it. This helps to foster a growth mindset and continuously improve the team's strategies and approaches.
Celebrate successes: Recognize and celebrate the progress and achievements of the student, the team, and the individual members. This can help to boost morale and encourage continued collaboration.
Provide professional development opportunities: Encourage team members to participate in professional development programs to enhance their skills and expertise. This not only benefits the team but also leads to better support for the student.
Collaboration and teamwork among special education professionals, general educators, and families are essential for creating successful learning environments for students with special needs. By fostering open communication, developing a shared vision, and utilizing the expertise of each team member, the collaboration process can lead to positive outcomes for all involved. Ultimately, the goal is to create inclusive, supportive, and nurturing learning environments where students can reach their full potential.
Related Posts