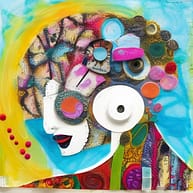 Special education has been an essential part of the educational system for generations. In recent years, it has become increasingly important to recognize and celebrate the influential figures who have helped expand special education and ensure that students with diverse abilities are given equal opportunities within our classrooms.
This dedicated blog post will introduce you to some of the great minds in special education––those individuals who have developed groundbreaking approaches contributed significant works to their field, and continually strive for progress in this ever-evolving area. By celebrating such inspiring professionals and looking ahead at upcoming developments, you can gain invaluable insight into furthering your practice in support of Special Education students' needs.
Great Minds of Special Education
Do you ever feel inspired by the great minds of those that have made extraordinary advancements in special education? We had a chance to examine some dedicated educators, researchers, and advocates transforming the world of special education. It's time to highlight their success stories and the progressive methods they've used to spark major improvements within our classrooms.
From creating meaningful inclusion practices, implementing innovative technological tools, and introducing groundbreaking research initiatives, it's an exciting journey paving the way for future generations. Let's look at these brilliant individuals behind today's most influential ideas in special education!
Introducing the Pioneers in Special Education
The history of special education has evolved significantly over the years, thanks to the pioneers who paved the way for our modern education system. These pioneers created educational opportunities for previously marginalized or deemed unteachable children. Carolyn A. Utz, a pioneering speech-language pathologist, created innovative techniques to help students articulate better. Another notable pioneer in special education is Benjamin Bloom, who developed the famous taxonomy of learning. The remarkable accomplishment of these visionaries continues to shape our education system, and their invaluable contributions will never be forgotten.
The Impact of Jean Piaget on Special Education
Jean Piaget's theories greatly impacted special education by proposing that children learn through the active construction of knowledge by interacting with their environment rather than passively absorbing information. This approach has informed many teaching strategies used today in special education classrooms. Piaget's work has helped educators understand that students with learning differences may require different supports and approaches to learning than their peers. Special education teachers often use dynamic assessment, an educational approach that Piaget pioneered, to identify student's potential for learning and provide the necessary support to foster their growth. By recognizing the complex nature of learning in special education, Piaget has provided educators with valuable insights into effectively supporting students with diverse needs.
Maria Montessori and her Methods for Inclusive Education
Maria Montessori pioneered the education and revolutionized the way we think about learning. She believed that every child has the potential to achieve greatness and that education should be inclusive and accessible to all. Her methods focused on creating an environment where children could learn at their own pace and follow their natural curiosity. Montessori encouraged hands-on learning and believed children should be free to explore and experiment. Through her innovative approach, she created a learning system that empowers children to reach their full potential and participate actively in their education. Today, Montessori schools are found worldwide and continue to uphold her philosophy of inclusive education.
Howard Gardner and Multiple Intelligences Theory
Howard Gardner, a Harvard psychologist, developed the multiple intelligences theory, revolutionizing contemporary education. Gardner proposes that there are various types of intelligence beyond the traditional, narrow concept measured by IQ tests. He identified at least eight types of intelligence, including verbal-linguistic, logical-mathematical, bodily-kinesthetic, visual-spatial, musical-rhythmic, interpersonal, intrapersonal, and naturalistic. This theory has been instrumental in reshaping how educators teach and assess students, emphasizing the importance of recognizing and developing all types of intelligence. By acknowledging the diversity of cognitive abilities, educators can encourage students' creativity, learning, and growth and help them succeed beyond the traditional educational model. Gardner's theory has impacted the educational landscape, inspiring schools to move towards more inclusive and student-centered learning environments that address each learner's unique strengths and needs.
How Karen Matthews Contributed to Autistic-Informed Practice
Karen Matthews, a mother whose child was diagnosed with autism, played a vital role in advancing autistic-informed practice. By sharing her experiences and advocating for her son, Matthews shed light on the challenges faced by families with autistic children. She raised awareness of the need for education and support for parents and educators through her efforts. Matthews' story inspired many to work towards a more inclusive society that embraces and accommodates those with autism. Today, her contributions continue to pave the way for progress in this field.
Celebrating the Legacy of Stephen Hawking and His Contributions to Science
Stephen Hawking was a brilliant mind and a true inspiration to many. His work in science was unparalleled, and his legacy lives on even after his passing. He contributed groundbreaking theories on the universe's origins, black holes, and the nature of time itself. Hawking's determination to keep pushing forward in his research despite facing physical obstacles was admirable. He leaves behind a legacy of scientific achievements that will continue to inspire future generations of researchers and scientists. Although his physical body may have been limited, Stephen Hawking's ideas and scientific contributions were limitless.
Many Great Minds of Special Education
The pioneers in special education and the great minds behind it have truly made a lasting impact on both research and practice. Jean Piaget started us toward further understanding of cognition and development; Maria Montessori pioneered new methods for including all students in the learning process; Howard Gardner outlined multiple intelligences, which led to more tailored teaching approaches, Karen Mattews produced the opportunity for focus on the growing field of Autism Spectrum Disorder, and Stephen Hawking advanced our knowledge in fields of cosmology and physics. These innovators have helped shape what we know today about working with individuals in various educational settings. They inspire researchers, educators, and advocates around the globe as we continue planning to serve as many individuals as possible through a personalized approach to special education.
Related Posts