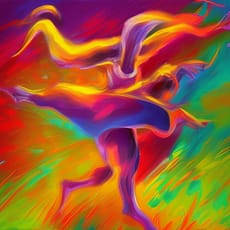 Parenting a child with autism can be both rewarding and challenging. It's essential for parents to have access to reliable resources. Along with strategies to provide the best possible support for their autistic children.
We've gathered resources and ideas that can help you navigate this journey, focusing on enhancing communication, implementing helpful strategies at home, and using online resources for tips and tutorials.
Enhancing Communication:
PECS (Picture Exchange Communication System): This system uses visual cues to help children with autism communicate more effectively. Learn more at PECS website.
Social Stories: Created by Carol Gray, social stories help children with autism better understand social situations. Find templates and tips at Carol Gray's Social Stories.
Speech and Language Therapy Apps: Apps like Proloquo2Go and TouchChat provide a fun and interactive way for children with autism to develop their communication skills.
Strategies and Ideas for Use at Home:
Visual Schedules: Creating a visual schedule can help autistic children understand routines and transitions. Use pictures or symbols to represent daily activities.
Sensory Activities: Engage your child in sensory play activities like water beads, slime, or kinetic sand to help them process and explore sensory experiences.
Structured Play: Incorporate structure and routine into playtime by setting up activity stations or using visual cues to guide the play process.
Online Resources with Tips and Tutorials:
Autism Speaks: A comprehensive website offering resources, toolkits, and guides for families with autistic children. Visit Autism Speaks.
The National Autistic Society: Find helpful advice on topics such as behavior, communication, and education. Visit The National Autistic Society.
The Autism Helper: A blog run by a special education teacher and board-certified behavior analyst (BCBA) that offers practical tips and resources. Visit The Autism Helper.
Supporting an autistic child can be a rewarding journey when armed with the right resources and strategies. By enhancing communication, implementing helpful ideas at home, and utilizing online resources with tips and tutorials, parents can help their children thrive and reach their full potential
Related Posts
The benefits and challenges of inclusion in special education classrooms: For...