[et_pb_section][et_pb_row][et_pb_column type="4_4″][et_pb_text]
This is part one of two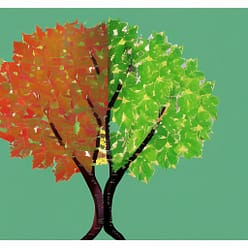 Individualized Special Education Services and Program
The IEP is a personalized plan designed to help your child succeed in school. It includes several components that are critical to your child's academic growth and development:
Present Levels of Academic Achievement and Functional Performance (PLAAFP)
This component describes your child's current level of performance in various subjects, such as reading and math, as well as their overall functional abilities. It serves as a baseline for setting goals and measuring progress.
Measurable Annual Goals
Goals are set annually for your child to achieve academic and functional milestones. These goals must be specific, measurable, achievable, results-oriented, and time-bound (SMART). Goals are designed to challenge your child while also being attainable.
Special Education and Related Services
The IEP should detail specific services and accommodations your child will receive to meet the goals set in the IEP. This could include smaller class sizes, one-on-one support, or assistive technology.
Participation in Statewide Assessments
The IEP should outline how your child will participate in statewide assessments, including any necessary accommodations or alternate assessments.
Transition Services
If your child is nearing the end of high school, the IEP should include plans for transitioning to post-secondary education or the workforce.
Other Considerations
Finally, the IEP must consider your child's unique needs or circumstances and address them as required.
Initial Provision of Services
Before your child can receive special education services, the school must obtain your consent. The school must make reasonable efforts to obtain your consent, but they cannot force you to accept services if you decline. Remember that refusing services means your child will not be eligible for later benefits.
Developing an IEP
To develop an Individualized Education Program (IEP), the Admission, Review, and Dismissal (ARD) committee must consider multiple factors, including:
Strengths: Identifying the strengths of the child Concerns: Addressing concerns for enhancing the child's education
Evaluation Results: Examining the most recent evaluation results. Needs: Determining the academic, developmental, and functional requirements of the child
You should also note that the ARD committee must address certain factors for children with disabilities:
Behavioral Intervention: Consider using positive behavioral interventions and supports to address any behavior that impedes learning.
Language Needs: Provide instruction in braille and using braille unless otherwise determined to be inappropriate, as well as considering the language needs of each child with a disability.
Communication Needs: Consider the communication needs of each child with a disability, such as direct communication with peers and professional personnel in their language and communication mode.
Assistive Technology: Consider whether each child needs assistive technology devices and services.
Present Levels of Academic Achievement and Functional Performance
The IEP must contain a statement of the child's present levels of academic achievement and functional performance (PLAAFP) that explains how the disability affects participation in the general curriculum.
Annual Goals
The IEP should contain measurable annual goals that address the child's needs resulting from the disability to progress in the general curriculum. The IEP must also describe how the child's progress toward the annual goals will be measured and when progress reports will be provided.
Special Education, Related Services, and Supplementary Aids and Services
The ARD committee determines the necessary services to achieve the following goals for special education:
Enable the child to advance appropriately toward attaining the annual goals.
Be involved and progress in the general curriculum, including extracurricular and nonacademic activities.
Educate and foster participation with children without disabilities.
The IEP Statement
The IEP statement should specify the required level of special education, related services, and supplementary aids and services based on peer-reviewed research as much as possible. In addition, it should include details about any program modifications and supports that will be included for school personnel.
Moreover, the IEP must specify the projected date for the services and modifications to begin and their expected frequencies, locations, and durations.
State Assessments
Under federal law, state assessments are administered to all children to determine whether schools have successfully taught children the state's academic content standards. In Texas, the educational content standards are known as the Texas Essential Knowledge and Skills, and they can be accessed on the TEA website.
Children receiving special education services are subject to the appropriate state assessments, either the regular or alternate assessments aligned with associate academic achievement standards, for those with the most significant cognitive disabilities.
However, regardless of your child's assessment, they must receive appropriate accommodations, as indicated in your child's IEP, to avoid any disadvantage on state and district-wide assessments.
If the ARD committee has decided that your child requires accommodations to participate in assessments, the IEP would include the necessary accommodations.
[/et_pb_text][/et_pb_column][/et_pb_row][/et_pb_section]
Related Posts
Table of ContentsIntroduction: The Importance of Technology in Special EducationTrend...