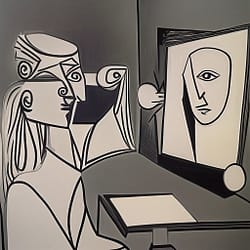 Teaching is a noble profession, but it can also be incredibly demanding, especially with the increasingly diverse student population and the changing landscape of modern education. To be an effective teacher, you must have the right teaching strategies and techniques to engage students, encourage critical thinking, and foster a love of learning.
Let's explore some of the best teaching strategies to help you teach smarter, not harder. Am I guessing you are not looking for tertiary teaching?
Whether you are a new or experienced teacher, these techniques can help you create a positive classroom environment, maximize your instructional time, and help your students succeed.
Use technology to your advantage.
In the digital age, technology is no longer just a distraction in the classroom. It can be a powerful tool to enhance the learning experience and engage students in new and exciting ways. Integrating technology can be an effective teaching strategy that can help students grasp complex concepts and develop real-world skills, whether using interactive whiteboards, smart devices, or educational apps.
Some of the best and most popular educational apps you can use with your students include Kahoot, Quizlet, Nearpod, and Edmodo. These apps make learning fun and interactive, help track student progress, and provide timely feedback to enhance learning outcomes. Additionally, they are free to use and easy to set up for any device. You can make your classroom a dynamic learning place with the right apps.

In addition to these apps, other tools and resources can help support inclusive education in the school environment. For example, if you have access to an interactive whiteboard
Use the power of storytelling.
A great way to describe challenging concepts to students is by telling stories. Storytelling helps hold students' attention while making learning more exciting and memorable. Your lessons instantly become more immersive and meaningful by adding stories, resulting in better retention of the information by the students.
As a teacher, you can use personal anecdotes, popular culture references, and even fictional stories to drive home a point and make learning more fun and meaningful. I have created a collection of short stories that I use.
Engage students through collaboration and competition.
Collaboration and competition are two powerful motivators that can help students learn and grow. By creating a collaborative and competitive classroom environment, you can help students work together, learn from one another, and push themselves to achieve more.
One effective way to promote collaboration and friendly competition is to use gamification techniques, where students earn points and rewards by completing tasks and achieving learning objectives. This makes learning fun and engaging and helps students develop valuable teamwork and collaboration skills that are essential in today's world.
Make learning relevant and practical.
One of the best ways to engage students and make learning more meaningful is to relate classroom topics to real-world situations and applications. By using practical examples and current events, you can help students connect their learning to real-life scenarios and help them see the relevance and importance of their studies.
For instance, if you teach a history lesson, you can use current events or pop culture references to help students connect the past with the present. By showing them how history has influenced modern times, you can inspire them to explore and learn more about the world around them.
Teaching is not easy, but it can be advantageous if you have the right strategies and techniques. Using technology, storytelling, collaboration, and practical examples, you can create a positive and enjoyable learning environment to help your students succeed and thrive. So, go ahead and try out these teaching strategies in your classroom and see the difference they can make in your student's academic and personal growth.
Related Posts
In recent years, there has been a growing emphasis on...