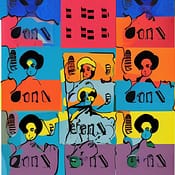 The history of special education is long and complex, with many different factors influencing its development over the years. From ancient times to today, societies have recognized the importance of providing education for those with disabilities. However, the nature of that education has varied widely depending on cultural, social, and economic factors.
Ancient Times
In ancient times, children with disabilities were often excluded from education altogether because they were considered incapable of learning or a burden on their families. In some cultures, however, such as ancient Greece, there were efforts to educate children with disabilities, particularly those with physical disabilities. These efforts were focused mainly on teaching children basic skills that would allow them to become self-sufficient, such as weaving or carpentry.
Middle Ages
During the Middle Ages, education for those with disabilities became even more limited as society became more focused on religious instruction and the development of academic knowledge. Religious orders typically ran the few institutions that did exist for children with disabilities, and the education provided was often rudimentary. In the late 1800s, societies for teaching children with disabilities emerged in Europe.
19th and 20th Century
It was not until the 19th century that the idea of providing specialized education for children with disabilities began to gain traction. Several institutions in Europe and North America were established to provide education and care for children with disabilities, including the deaf, the blind, and those with intellectual disabilities.
In the early 20th century, special education was expanding rapidly worldwide. In 1904, Oswald Hewett of England published an influential book on educating students with intellectual disabilities and demonstrated how adaptive methods could help them learn. His work inspired educators worldwide to create specialized instruction programs. In the United States, special education was formalized in 1975 with the passage of Public Law 94-142, also known as The Education for All Handicapped Children Act (EAHCA). This law required all public schools to provide free and appropriate education to students with
Influential Figures
One of the most influential figures in the history of special education was Jean-Marc Gaspard Itard, a French physician who worked with a young boy named Victor, who had been found living in the wild. Itard developed a method of teaching Victor basic skills and eventually taught him to speak. Itard's work with Victor was groundbreaking and helped pave the way for further research and development in special education.
There have been many influential people in the field of special education who have made significant contributions to the education and welfare of individuals with disabilities. However, if we had to pick one of the most influential persons, it would be Dr. Temple Grandin.
Dr. Temple Grandin is a professor of animal science at Colorado State University and a world-renowned autism spokesperson and advocate. She is also a person with autism and has used her personal experiences to become an advocate for people with disabilities. Dr. Grandin has made significant contributions to special education, particularly in autism, by developing innovative teaching methods and promoting the importance of early intervention.
Dr. Grandin has also made significant contributions to the animal science field, particularly in animal welfare. Her work designing humane livestock handling systems has revolutionized how animals are treated in the meat industry.
Dr. Grandin's contributions to special education and animal welfare have been widely recognized, and she has received numerous awards and accolades for her work. She has also written several books about autism and animal welfare, including "Thinking in Pictures" and "Animals in Translation," widely read and praised by educators, parents, and advocates alike.
Civil Rights Movement
Special education in the United States was largely shaped by the Civil Rights Movement of the 1960s-70s. After the Rehabilitation Act of 1973 and the Individuals with Disabilities Education Act (IDEA) of 1975, the federal government allocated funding for special education programs in public schools. With these Acts, it became mandatory to provide all children with disabilities access to a free and appropriate public education (FAPE) in the least restrictive environment.

Since then, the Individuals with Disabilities Education Act (IDEA) has been revised several times. The most recent version of IDEA from 2004 focuses on providing evidence-based, individualized instruction aligned with rigorous academic standards. These revisions also emphasize early intervention and collaboration between special education providers, schools, and parents to ensure students. With disabilities have access to a continuum of services and supports.

In addition, IDEA 2004 strongly encourages the use of technology and evidence-based approaches to provide students with disabilities the opportunity to participate in general education classes and activities. This includes accommodations such as alternative instructional formats, assistive technology, or individualized instruction plans tailored to meet the needs of the student.
Special education is a critical component of the American educational system, with millions of children receiving specialized instruction and support. The field continues to evolve and adapt as new research and technologies emerge. Still, the core goal of providing all children with access to quality education remains as important as ever.
Related Posts
Special education has been an essential part of the educational...