The Importance of self-advocacy skills for special education students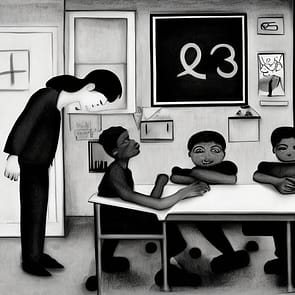 As students with disabilities transition into adulthood, the ability to self-advocate is an essential skill for a successful future. Self-advocacy looks different for each individual, and it's important not just for special education students but anyone who has ever faced adversity or challenges requiring them to speak up for themselves.
Teaching students this invaluable life lesson will help them understand their rights and responsibilities within their family, school, work, community, and beyond. This blog post will explore why developing adequate self-advocacy skills is vital in preparing special education students to transition into adulthood. It will emphasize practical practices set forth by educators and stakeholders dedicated to helping students access resources they may need to succeed inside and outside the classroom.
What is Self-Advocacy, and Why is it Important for Special Education Students
Self-advocacy is a vital skill that special education students need to cultivate to succeed in school and beyond. Essentially, self-advocacy refers to the ability of individuals to speak up for themselves and assert their rights and needs in various situations.
For special education students, this means speaking up about their academic accommodations, learning styles, and individualized education plans (IEPs).
By advocating for themselves, special education students can ensure that they receive the support and accommodations they need to succeed academically and achieve their goals.
Moreover, self-advocacy can help these students build self-confidence, develop crucial communication skills, and become active agents in their own lives.
Ultimately, self-advocacy is not just about asking for help—recognizing one's strengths and weaknesses, standing up for what one believes in, and advocating for a better future.
Developing Self-Awareness of Your Rights and Responsibilities
Self-awareness of your rights and responsibilities is crucial to personal growth and development. By understanding your rights, you empower yourself to stand up for your beliefs and protect yourself from harm.
Likewise, when you acknowledge your responsibilities, you are accountable for your actions and can positively impact the world. Self-awareness can also help you recognize situations where your rights may be compromised or where you may fall short of fulfilling your responsibilities.
Ultimately, by developing self-awareness and taking ownership of your rights and responsibilities, you can shape your own life and make a difference in the lives of others.
Identifying the Skills Needed to Become an Effective Advocate
As an advocate, it is essential to have a strong set of skills that can significantly impact the causes you believe in. To become an effective advocate, you need excellent communication skills, strategic thinking, creativity, and empathy.
You must be able to articulate your message convincingly and inspire others to take action in support of the cause.
Additionally, strategic thinking can help you plan campaigns and develop effective strategies to achieve your objectives. With creativity, you can develop innovative ideas that make a lasting impression on your audience.
Finally, empathy enables you to understand the needs and concerns of your target audience, which is crucial in building strong relationships and gaining support for your cause. Mastering these skills can make you a force to be reckoned with as a passionate and impactful advocate.
Practicing Self-Advocacy in Everyday Situations
Everyday situations can present challenges that require self-advocacy skills to overcome. Whether standing up for oneself in a workplace meeting or navigating a complex healthcare system, knowing how to advocate for oneself is valuable.
Self-advocacy involves being prepared with information and articulating one's needs clearly and assertively. It can initially feel intimidating, but with practice, anyone can develop the confidence and skills to navigate these situations successfully. Taking control of one's needs and advocating for oneself can improve self-esteem, relationship satisfaction, and greater empowerment.
Building Supportive Networks to Increase Confidence when Advocating for Yourself
Advocating for yourself can be daunting, but having a supportive network can make all the difference. When you have people in your corner who believe in you and your abilities, it's easier to build confidence and speak up for yourself. Whether it's a mentor, colleague, or friend, having someone to turn to for guidance and encouragement can help you navigate difficult situations and advocate for your needs. Building a supportive network takes time and effort but can lead to a more fulfilling and successful personal and professional life. So don't be afraid to seek out those who lift you and help you shine.
Tips for Parents of Special Education Students on Encouraging Self-Advocacy
As a parent of a special education student, you play an incredibly important role in your child's life. One of your main responsibilities is helping your child learn to advocate for themselves. This valuable skill will empower your child to communicate their wants and needs throughout their life effectively.
You can do a few things to encourage self-advocacy in your child.
First, make sure they understand their disability and how it affects them.
Next, please encourage them to ask questions and actively participate in their education.
Lastly, provide plenty of opportunities for your child to practice advocating for themselves in a safe and supportive environment.
By teaching your child how to self-advocate, you positively impact their future.
Self-advocacy is an invaluable skill for special education students transitioning into adulthood. Through self-awareness of their rights and responsibilities and building supportive networks, they can develop the confidence to advocate for themselves.
Parents also play a critical role in helping them recognize the need for self-advocacy and understand how it can be applied practically to everyday situations. With practice and continued support, identifying those needs, and taking action skills, special education students will continue to hone throughout life. These simple steps substantially impact our communities' ability to educate and empower people with disabilities.
Related Posts